Engage your
Frontline Workers
in Energy
.
"Wyzetalk has provided us with a quick and effective mechanism
to connect with our employees on a daily basis, no matter where they are."

- VP of Human Resources, Global Energy Giant 
Industry Experience
.
In the Energy industry, we have a proven track record in helping companies to reduce costs by digitising their processes across multiple business units.
Learning

The Challenge

The global energy sector is going through major structural changes due to the transition to sustainable energy sources. For traditional players, this involves not only reviewing old business models but also reskilling and upskilling their employees.

The Solution

Wyzetalk's multimedia micro-learning solution enables employees to access learning on the go so they can learn anywhere, anytime. You can structure who has access to what type of learning based on different employee groups linked to customised learning journeys, have employees undertake an assessment at the end of each module and also enable employees to provide feedback on the quality of their learning experience.

The Impact

Accelerated learning through enabling employees to access learning on the go.
Increased ability to improve learning effectiveness based on employee experience feedback.
Better ability to track learning attainment across the organisation through a central digital repository.

Operational Efficiency

The Challenge

Market volatility, compounded by the impact of the COVID-19 pandemic, has brought to the fore the importance of increasing operational efficiencies and lowering operating costs.

The Solution

Wyzetalk helps companies to reduce costs and increase efficiencies by digitising manual HR processes such as self-screening assessments, travel permits, vacancies, confirmation of employment, payslips, leave balances, leave applications and employee benefits.

The Impact

Decrease in operational drag by eliminating the time taken by workers in queuing to access the workplace or collect printed documents.
Decrease in costs and time spent by HR staff in printing and distributing paper documents.
Significant operational savings due to the elimination of paper, printing and distribution costs.
Employees have quick access to their own personal HR information thus making their work and personal lives easier.

Productivity

The Challenge

Increasing productivity in operations is critical to maintaining a competitive advantage in the energy sector, particularly in  labour productivity.

The Solution

Wyzetalk helps companies share production dashboards with employees, empowering them to take ownership of their production targets. Key metrics pertaining to workers at each site can be identified and displayed along with enabling supervisors to recognise and reward employees and sites who make their production targets. The process can also be gamified, using leaderboards to drive healthy competition amongst teams.

The Impact

Employees have greater ownership of their productivity.
Better ability to drive incremental improvements in productivity over time.
"Wyzetalk has provided us with a quick and effective mechanism to connect with our employees on a daily basis, no matter where they are. At the onset of our project, our initial focus was on the HR portal, allowing our employees to view their payslips and apply for leave via the platform. However, over the two years that our platform has been live, we have seen the value in it and further used it in crisis communication, surveys and feedback. Our leadership has been impressed with the efficient service and support received from Wyzetalk over the period, particularly during the COVID-19 pandemic. The platform performs well, and employees are happy to have an improved employee experience. I can recommend Wyzetalk as a strategic partner for any business and I look forward to what our future together holds."
VP of Human Resources, Global Oil & Gas Giant
Client Success Story
.
The Client
A global chemicals and energy company with over 16 000 frontline workers across various business units and operating in 32 countries worldwide. These include coal operating units and upstream interests in oil and gas exploration.
The Challenges
Paper-based payslips proved to be expensive to print and distribute, and not ideal for employees.
High call volumes in HR contact centres relating to remuneration, leave applications, and other HR documentation.
Operational inefficiencies were both time-intensive and costly.
Wyzetalk Solutions
Secure bespoke API integration with SAP.
A custom-branded mobile application and employee engagement platform.
Digitisation of payslips, leave applications and approvals and HR documentation.
Speedy system deployment of no longer than 6 months, without compromising digital security.
Results achieved
HR processes have been streamlined and are now paperless via an eco-friendly solution. This has resulted in significant savings for our client in terms of both time and costs to print and distribute payslips and other HR documentation like leave applications and approvals. System analytics indicate that users access the platform at an average of 17 times per month.
Payment queries are now resolved quickly and easily. Operational inefficiencies have been addressed and HR call centre volumes have been alleviated significantly as a result of digitisation via the Wyzetalk solution.
Over 30% of the expected adoption rate was achieved, resulting in over 81% of employees registering and using the platform over an initial three-month period.
The mobile platform is now being adopted and deployed across multiple business units within the company to further optimise business processes.
Get the Full Detail Here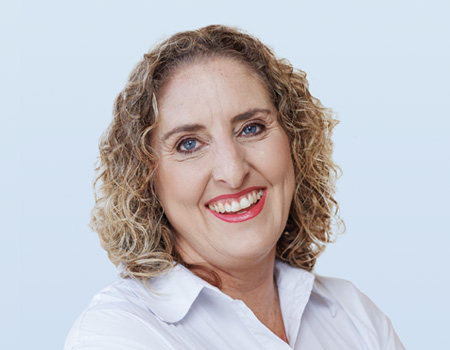 "I am passionate about helping companies achieve their performance targets by helping them to communicate, engage and motivate employees towards a more productive outcome that wins at both individual achievement and bottom-line results."
Kerryn-Leigh Anderson
Head of Change and Commerce
Expertise:
Bio:
Kerryn-Leigh is a communication specialist with over 22 years of experience in various sectors including mining, developing corporate brand strategies, communication, and campaign strategies, and implementing communication solutions.