Engage Your
Frontline Workers
in Automotive
.
"On the Wyzetalk platform, we can share the information 
with everyone, simultaneously."

-Manager PR, Communications & Events,
Global Rubber Manufacturer
Wyzetalk Industry Experience
.
In the Automotive industry, we have multiple clients from car to original equipment manufacturers. The solutions we have implemented include Corporate Communications, Crisis Communications and Learning Systems.
Learning

The Challenge

Technological innovation remains a key competitive factor in the automotive sector. However, high levels of innovation also require a highly skilled workforce able to keep pace with advances in procedures, processes, systems and equipment.

The Solution

Wyzetalk's multimedia micro-learning solution enables employees to access learning on the go so they can learn anywhere, anytime. You can structure who has access to what type of learning based on different employee groups linked to customised learning journeys, have employees undertake an assessment at the end of each module and also enable employees to provide feedback on the quality of their learning experience.

The Impact

Accelerated learning through enabling employees to access learning on the go.
Increased ability to improve learning effectiveness based on employee experience feedback.
Better ability to track learning attainment across the organisation through a central digital repository.

Productivity

The Challenge

Despite increasing levels of automation, human labour remains central to business success in the automotive sector. However, optimising labour productivity remains a key challenge.

The Solution

Wyzetalk productivity solution enables companies to share production dashboards with employees, empowering them to take ownership of their production targets. Key metrics pertaining to employees at each site can be identified and displayed along with enabling supervisors to recognise and reward employees and sites who make their production targets. The process can also be gamified, using leaderboards to drive healthy competition amongst teams.

The Impact

Employees and teams are more empowered to manage the achievement of their own productivity targets.
Incremental improvements in productivity over time.

Safety

The Challenge

In the automotive manufacturing sector, a poor safety culture can lead to injuries, considerable financial losses due to work stoppages and even the tragic loss of life.

The Solution

Wyzetalk's safety solution enables you to build a strong safety culture by providing employees with access to critical safety information, protocols and training at a click of a button, enabling them to log incidents and hazards, empowering them to track their own safety statistics and incentivising them to practice safe behaviours.

The Impact

Employees empowered to take responsibility for their and their team's safety.
Enhanced ability to track employee safety awareness and learning achievements as well as to encourage positive behavioural change.
Decrease in safety incidents over time.
"As a manufacturer, we've been severely impacted during COVID-19 and previously we would have to tailor-make our communication for the sales team and in turn, for the factory. Now, on the Wyzetalk platform, we can share the information with everyone simultaneously. The Red Alerts feature targets the entire company and everyone knows a Red Alert is an important message for all employees. It has been really good that we brought all departments together, on one platform. Previously there were many WhatsApp groups trying to share the same message. This has been one of the collaborations with Wyzetalk that has been fantastic."
Manager PR, Communications & Events, Global Rubber Manufacturer
Walking with You Every Step of the Way
Using the learning capabilities of the Wyzetalk platform, the company has been able to up-skill employees by providing training material and testing modules. Using the analytics capabilities of the platform, the company has been able to monitor campaigns, thus tailoring the content strategy to improve engagement and connect better with…
See Video
Client Success Story
.
The Client
A multinational tyre manufacturer with a factory facility and seven branches spread across South Africa and employing 1,500 people. Our client is a wholly owned subsidiary of a leading Fortune 500 trading and business investment company with 113 locations globally.
The Challenges
Enabling frontline workers on the road as well as in the factory to receive vital communications despite having restricted access to either network coverage, laptops or desktop devices.
Fragmented communication channels.
Reaching the entire workforce in a time of crisis.
Wyzetalk Solutions
A unified communications solution enabling our client to reach all employees on any device, wherever they may be.
A single platform with easy segmentation capabilities to easily share company news and updates with all employees simultaneously.
SMS notifications to help drive employees to the new solution.
Results achieved
Vital Red Alert messages and videos from the CEO and other members of senior management are now easily shared with all employees resulting in the entire workforce being in the loop and feeling included in all important company matters. This ultimately results in a more inclusive, and therefore more productive working environment.
Factory workers previously missed out on vital company sales and marketing communications – an issue that has now been resolved since the rollout of the Wyzetalk solution.
Segmented communications are now possible and the manufacturer is able to share site-specific content whenever the need arises and company information is always available to all employees at the click of a button.
Get the Full Detail Here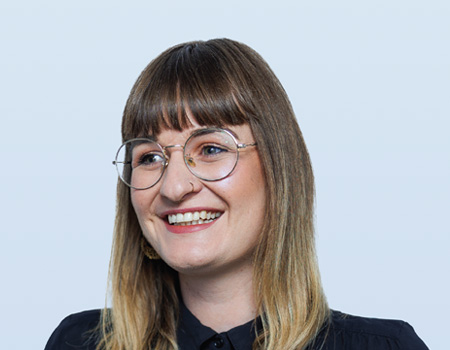 "I am passionate about helping organisations create innovative solutions that will drive operational efficiency and enhance the employee experience of all frontline workers."
Kelsey Hellens
Head of Customer Success
Expertise:
Bio:
Kelsey has 9 years of experience working in various communication roles. As Manager: Content Management Services, she is responsible for developing and managing client relationships and providing strategic direction. As our manufacturing expert, Kelsey ensures that Wyzetalk's clients in this industry are equipped with the right solution for their specific business needs.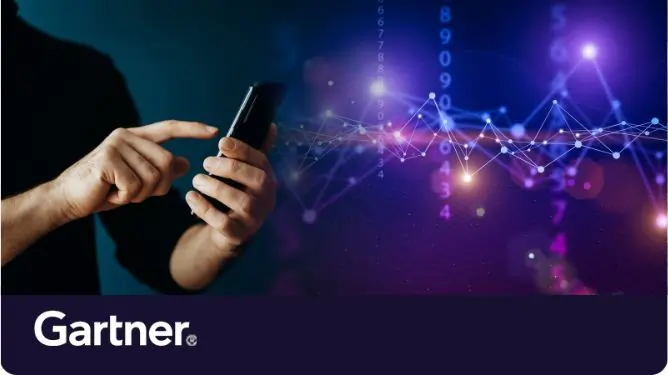 Over 100 Data and Analytics Predictions Through 2028 from Gartner®
Get complimentary access to this Gartner® research report, courtesy of Wyzetalk.
Get the report here: