Engage Your
Frontline Workers
in Food Manufacturing
.
"The way Wyzetalk has partnered with us in the journey that we've travelled together so far has been outstanding."

- Group Corporate Brand and Communication Executive, 
Leading African Food Producer
Industry Experience
.
Working with clients in the food manufacturing sector, we strive to improve the way their operations run and have delivered a range of solutions that have transformed the way their businesses operate. These include micro-learning courses that can be segmented according to department and that can be accessed by workers wherever they are; the digitisation of previous paper-based processes which has saved time and money; crisis communications that have enabled fast reactions to critical situations such as product recalls; and the digitisation of health and safety functions which has radically changed the way that safety issues are logged.
Learning

The Challenge

In light of increasing competition, manufacturers need to stay ahead of the curve to stay in the game. However, high levels of innovation also require the retraining of existing staff to enable them to adapt to new systems and technology.

The Solution

Wyzetalk's multi-media micro-learning solution enables employees to access learning on the go so that they can learn anywhere, anytime. You can structure who has access to what type of learning based on different employee groups linked to customised learning journeys, have employees undertake an assessment at the end of each module and also enable employees to provide feedback on the quality of their learning experience.

The Impact

Accelerated learning by enabling employees to access learning on the go.
Increased ability to improve learning effectiveness based on employee experience feedback.
Better ability to track learning attainment across the organisation through a  central digital  repository.

Operational Efficiency

The Challenge

Increasing operational efficiency is a key driver of business success in the manufacturing sector, particularly within a highly competitive environment. This includes taking advantage of technical innovation to drive process optimisation.

The Solution

Our operational efficiency solution enables you to digitise a number of critical processes that create administrative burdens, drive up costs and decrease productivity, including COVID self-assessments, payslips, leave, schedule management, job vacancies and applications. Employees can also gain easy access to up-to-date critical HR information such as personal benefits and records of service.

The Impact

Decrease in operational drag by eliminating the time taken by HR staff to print and distribute paper documents, as well as saving time when it comes to employees queuing to get in to work or to collect printed documents.
Significant operational savings due to the elimination of paper, printing and distribution costs.
Employees have quick access to their own personal HR information thus making their work lives easier.

Crisis Communications

The Challenge

A sudden disease outbreak can not only significantly impact a food manufacturer's brand,  it can also lead to consumer illness or even the loss of life. Hence, the ability to communicate quickly and effectively during moments of crisis is vital. 

The Solution

Wyzetalk's crisis communications solution enables you to manage food recalls quickly and effectively. You can send messages to targeted manufacturing plants, distribution centres and retail stores within minutes, as well as manage and track the execution of the recall programme.  

The Impact

Decreased chance of negative consumer impacts.
Decrease in potential reputational damage.
Minimisation of work disruptions and potential financial loss.
"Leading up to Covid-19, we restructured our backend to make the Wyzetalk tool more agile.  The timing was great because soon after Covid-19 hit.  Having this new backend helped us to really engage and support our employees through what was a really difficult time for everybody – globally.  And the hero of our communications throughout that period were the messages from our leaders.  It was mind-blowing that all our employees were connected to the organisation and could hear these. The platform was used for education around Covid-19, what measures the business were taking to protect employees and information about us helping to feed South Africans.  We would never be able to do that if we didn't have the Wyzetalk platform." 
Group Corporate Brand and Communication Executive, Leading African Food Producer
Employee Engagement During a Crisis
The Wyzetalk employee engagement platform enabled RCL FOODS to provide a two-way communication solution for their employees. The platform provided an agile, data-free engagement environment where the company could connect with its employees, supporting them through the pandemic.
See Video
Client Success Story
.
The Client
A leading food manufacturer in South Africa, listed on the JSE, with more than 21,000 staff members across 43 sites.
The Challenges
Potential safety hazards are a constant threat where food is manufactured and distributed by hands-on staff members.
Safety protocols needed to be put in place where they were visible and front of mind for all employees.
Paper-based solutions proved to be inefficient.
Difficulty in reporting safety hazards timeously so that remedial action can be taken promptly.
Wyzetalk Solutions
An automated solution that places safety protocols that work towards preventing potential accidents within easy reach of the company's employees.
Digitisation of the process to remove the need for paper-based and physical reporting.
A mobile-based solution to push safety tips and awareness campaigns to the workforce.
Analytics and insights.
Results achieved
By digitising the process of logging safety issues and removing the need for paper-based cards and physical reporting to SHEQ officers, the Wyzetalk solution reduced the administrative burden for all involved, saving the organisation precious time and money. As and when hazards were reported, the platform work-flowed all safety issues to the correct person, ensuring that immediate action could be taken, minimising potential downtime for the manufacturer and thus mitigating financial losses due to work stoppages.
Automated reports gave those in charge of health and safety at all sites easy access to safety alerts which enabled them to action any fixes or implement necessary protocols without delay. The outcome was a decreased chance of larger-scale safety hazards developing which kept employees safe and production running on schedule.
And finally, employees had access to a wealth of safety-featured content, as well as statistics, which motivated staff to maintain the highest safety standards and keeping work-place injuries at record low levels.
Get the Full Detail Here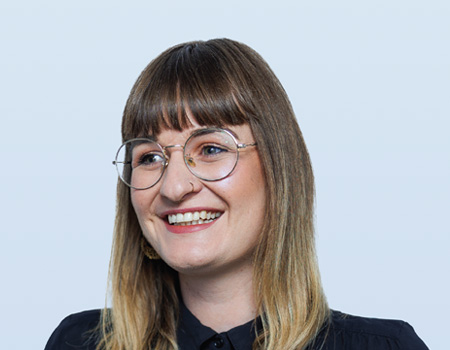 "I am passionate about helping organisations create innovative solutions that will drive operational efficiency and enhance the employee experience of all frontline workers."
Kelsey Hellens
Head of Customer Success
Expertise:
Bio:
Kelsey has 9 years of experience working in various communication roles. As Manager: Content Management Services, she is responsible for developing and managing client relationships and providing strategic direction. As our manufacturing expert, Kelsey ensures that Wyzetalk's clients in this industry are equipped with the right solution for their specific business needs.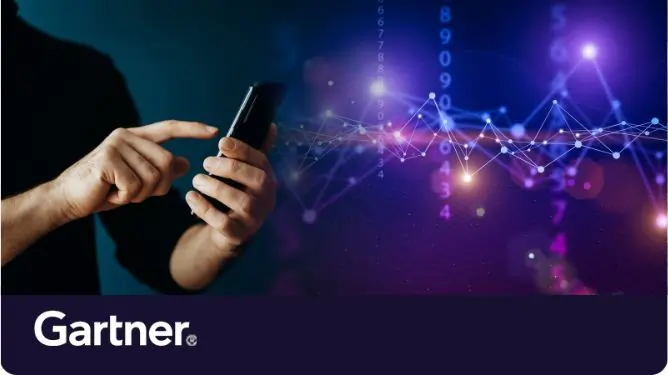 Over 100 Data and Analytics Predictions Through 2028 from Gartner®
Get complimentary access to this Gartner® research report, courtesy of Wyzetalk.
Get the report here: